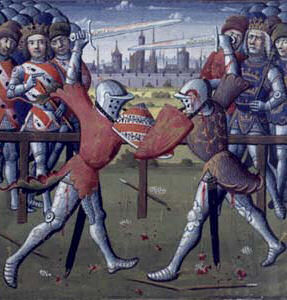 The tournament of Raversyde – 23rd & 24th of July 2022
Visitors, friends medievalists, re-enactors, Middle Ages lovers, …
Every year, a knights tournament take place at Raversyde. For this big event, the villagers will welcome you in a festive atmosphere.
Enjoy strolling through the craft market, dance to the sound of minstrels, watch demonstrations of crafting, knights fighting, discover life in campment or simply share a drink with your friends.
Historicity
To bring you in the perfect atmosphere, we take care to select the best companies to participate to the event. They have specific historicity rules to follow. You can then be sure that we try our best to avoid anachronisms and that participating people will play the same game, would it concern their garments, their equipment, their explanations and of course their demonstrations.
Register
Companies and craftmen wishing to take part to the event have to fill in this registration form.
They can of course also send us a mail to raversyde@tartesetbastons.be to stay informed about everything or if they have any question or remarks.
Rules and information
We insist on the rules respect by the participating companies and craftmen, would it be about the security, historicity or propriety code.
Exceptionally this year, additional rules may be set to allow the event to take place in accordance with sanitary conditions. This information will be provided to participants 2 weeks before the date of the event.
We also want to remind to participating archers that they will use their own arrows. That's why we tell in the rules document the needed count and type of arrows.
You can find here the different rules and the convenience code. These documents can change in the future but if you are registered, you'll get a mail to keep you informed about the changes. Don't hesitate to contact us if you have any question, problem request or if you're unsure that your equipment fullfill the rules.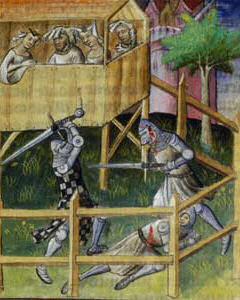 The complete address is :
ANNO 1465 (Walraversijde)
Nieuwpoortsesteenweg 636
8400 Oostende
Pictures from previous years